NEW GAME sponsored by STICKMANGAMES ORIGINAL
this is a very stylish fighting/defense game, with cool graphics and a lot of different enemies and bosses with peculiar strenght and skills.
the game is not easy at all, in particular because the enemies are quite smart, and they will always try to surround you.
let me know if you liked it and don't forget to rate it! :)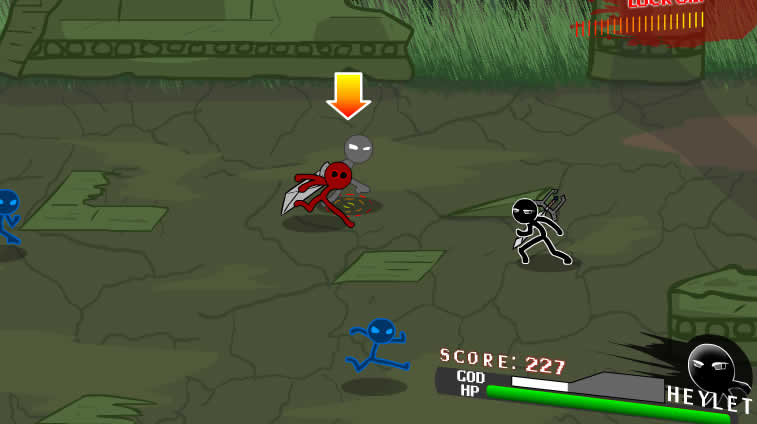 DESCRIPTION
You are the last of your kin of Stickman Swordsman, and you have to use your skills to defend the Kingdom from an horde of invading stickmen.
There are several different kind of enemies and Bosses, with particular abilities and different strength. Are you able to defeat them all and protect the Realm?
INSTRUCTIONS:
move with arrows
attack with A S D
roll with W or double tap on arrow
spacebar to perform actions
spacebar + A to activate God Mode
play the game and VOTE here:
www.newgrounds.com/portal/view/654310